To our clients and community,
Everyone has "deep-seeded" beliefs around money, whether conscious or not. Your "money story" is the narrative and source of your behavior around money, growing from the people and experiences that have shaped your life.
At Created, when we begin working with a client, we help them draw and articulate their money story — an essential part of financial organization. The process enables you to understand your own mindset and gives you the opportunity to recalibrate if desired. It's like updating your personal operating system, so that you build a financial future based on the principles you want — and rewrite the ones you don't.
Here, with my family's blessing, I share with you my own money tree: the people who have shaped my relationship to money and the lessons I've distilled from them and choose to ground myself in. Click in to explore it.
Have you thought about your money roots? I invite you to check out our resources to get started on your own or to schedule a chat with us to explore your money story together.
Warmly,
Anne B. Johnston
Founder & Managing Director at Created
GREAT-GRANDMOTHER, Annie Sue, a Depression-era child who saved everything, sewed her own clothes, and scrimped. Single mother with two children. 
MONEY STORY: Be resourceful. 
GREAT-GRANDFATHER, Zebulon, doctor, founded the first hospital in Calhoun, Georgia. Dr. Johnston told doctors to serve the town's people no matter what: "They're good people and they'll pay if they can. And if not, you won't starve."
MONEY STORY: Serve people.
GREAT-GRANDFATHER, William Herman, general manager of a textile mill in  North Carolina. Funded private education for the kids and took the whole family to the beach every summer. 
MONEY STORY: Invest in education and special experiences with family.
GREAT-GRANDMOTHER, Lena, a kind, soft-spoken woman. The local train stopped in front of their house and she would feed anyone hungry who came off the train. 
MONEY STORY: She told Charles that "Service to those less fortunate is the highest good."
GREAT-UNCLE, Carter, married to Aunt Agnes, was a war hero with an eighth grade education who could play any musical instrument and fix anything. Carter would go to auto dealerships to buy broken down cars, then buy parts, fix them up, and sell them for a profit. He'd do this with guitars and real estate, too. By the time he passed away he had accumulated a small fortune. 
MONEY STORY: Taught Jim that "value can be created by finding something broken and using your brain and talents to fix it."
GREAT-AUNT, Agnes, tough woman with a glass eye and a great sense of humor who lived on a farm in rural Georgia. Prayed for a white knight with money to come along to save her. "And on the day when he comes and I am rich, my first act will be to go to the town square, call a crowd, and tell them to kiss my —." She did not take initiative to change her circumstances. 
MONEY STORY: Take initiative to change your circumstances.
GRANDMOTHER, Barbara Sue a.k.a. "Nanny," was a WWII nurse with fire-red hair and a military work ethic. Woke her kids up before sunrise and demanded hard work and As in school. Only got one B in her life. Empathetic and encouraging, she taught her children to face challenges head on. Never gave up on anyone. Education was her path to freedom growing up, enabling her to move from her small town to Atlanta, where she went to nursing school, joined the Navy, and then saw the world. She lost her husband after the war and raised three children alone. Though she said "it's not polite to talk about money," she respected it, paid her bills promptly, and saved her nurse's wages diligently so that when she passed, each child received a small inheritance. 
MONEY STORY: Take personal responsibility for your life, education, and finances.
GRANDFATHER, James, WWII veteran. Died young, probably had PTSD that he self-medicated, left a widow and young children. 
MONEY STORY: Your decisions influence the lives of others. Caring for your family is vital.
GRANDMOTHER, Ellie, chef, caterer, painter, musician, teacher in South Carolina. Grew up "very poor" in upstate New York.  Her mother taught her to cook well with the few ingredients she had on hand. She worked from a young age and "once boosted her pay by baking 40 apple pies in an hour." Was self-taught in culinary art and earned two master's degrees, one of few women in her class. She read cookbooks like others read novels and published one herself. Ran a catering business into her 80s. Focused on the food and art of her craft: creating exquisite experiences and making sure people were taken care of. Not a big shopper. Very generous to others. 
MONEY STORY: There is joy in craft and creating beautiful experiences for others. Align your resources with your values.
GRANDFATHER, Charles, was "the kind of man who would count the change he got from the cashier to make sure they hadn't given him too much." When he worked in real estate, he wouldn't show people houses a dime above their budget and pointed out every defect in the property he was showing. Charles' last check was to a shelter for women and children in Georgia. He had been sending them a check every month for twenty years and never asked for recognition. 
MONEY STORY: Integrity is everything. Do the right thing when nobody's watching. 
DAD, Jim, Attorney & CPA in Georgia. Self-made man who builds everything in his life, from his house to his business to his cars and motorcycles. Carter taught him mechanical skills, which helped him become a carpenter. Later he went back to school, earned a master's degree, a law degree, and founded his law firm. Took Anne for walks in the forest growing up and told her stories about helping people using creative problem solving. 
MONEY STORY: 
Learned from Zebulon that "you need to have a higher calling than money. If you provide a service that helps people, money will come."
His mother Barbara showed him that "continual learning and curiosity is key to living an engaged, successful life." 
MOM, Joan, trained as a ballerina, worked her way through college and grad school, and worked as a physical therapist for 40 years. Mental health advocate and teacher. Being in caring professions brought her great joy. Growing up her mother made her clothes, so when she started working and made her own money, she saved for one special dress instead of lots of dresses. Very organized and plans ahead to make sure people are taken care of.
MONEY STORY:
"Buy a few high-quality things that last a long time."
"Planning ahead brings me peace and decreases stress. Once you realize something is important–take action."
SISTER, Eleanor, painter, plus-sized model, mental health ambassador. Courageous and persistent in the face of lifelong health challenges. She is a master thrift shopper with an eye for the market. Has been known to spot a deal at one shop and sell it to another across town for a profit. 
MONEY STORY: Be resourceful and persistent.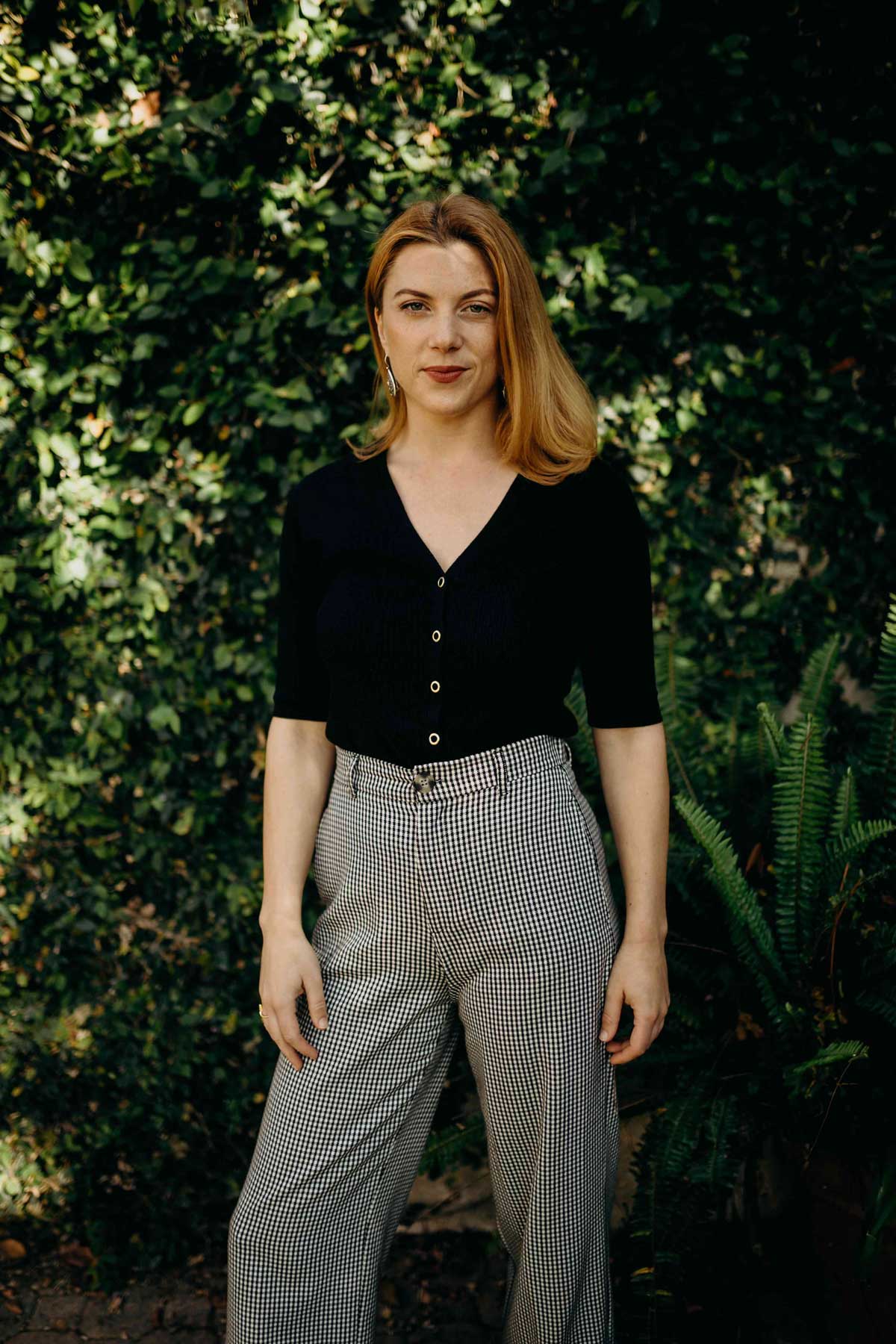 What I take with me…
1
You can take command of your finances and create wealth — your personal experience of freedom and fulfillment. 
Shaped by: Barbara, Dad, Carter, Ellie
2
Serve others. 
Creating beautiful experiences for people is joyful. 
Shaped by: Zebulon, Dad, Mom, Lena, Ellie, Charles, Eleanor
3
Integrity. Do what you say you'll do. Honor your values. 
Shaped by: Dad, Mom, Charles, Barbara
4
It's essential to talk about money. 
Facing difficult situations and taking action is liberating.
Shaped by: Barbara, Dad, Agnes 
5
Planning, saving, and investing are exciting because they connect you to what you care about.  
Shaped by: Mom, Barbara
6
Cultivate a lifelong  passion for learning. Your development is a worthy investment.
Shaped by: Dad, Mom, Barbara, Ellie
Would you like to receive Thoughts from Created?